Welcome to Cortona
The historic residence Ada e Sabo is located in the center of Cortona.
The apartment is located on the third and the top floor within Passerini Palace. It is approximately 100 square metres
and includes three bedrooms, two bathrooms, a small kitchen and a large dining room.
There is no elevator inside the building; so you can access the apartment via three flights of stairs.
There's the possibility to park your car in the parking spaces provided by the city.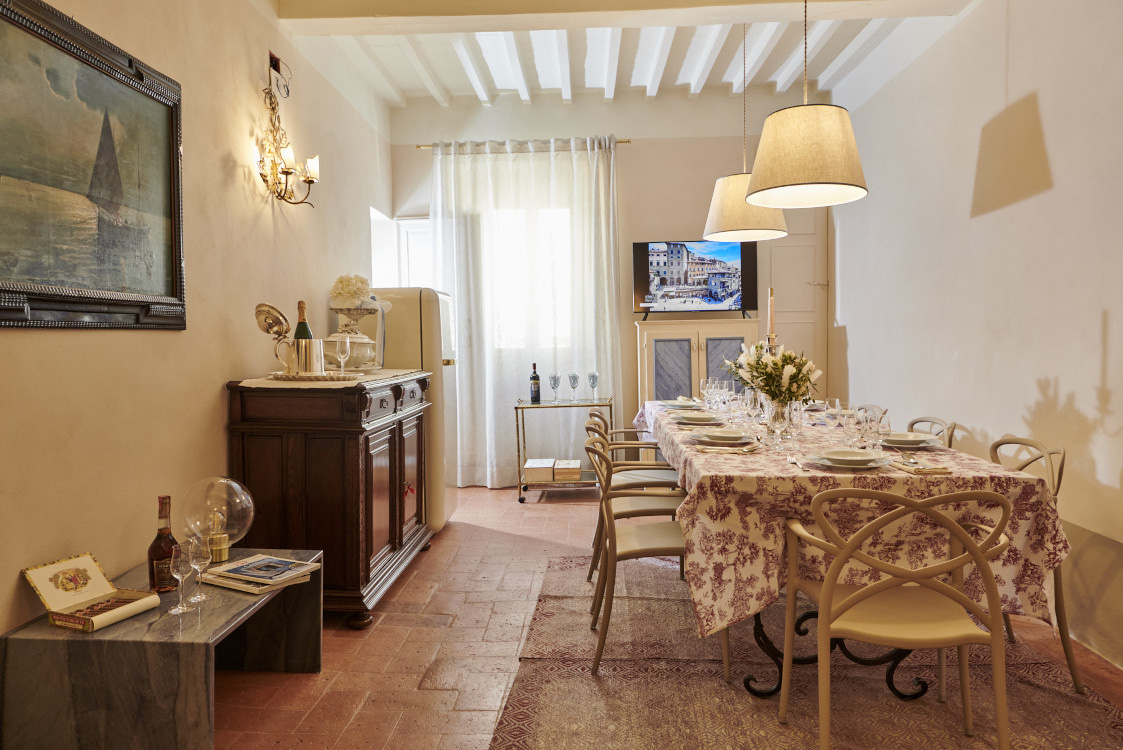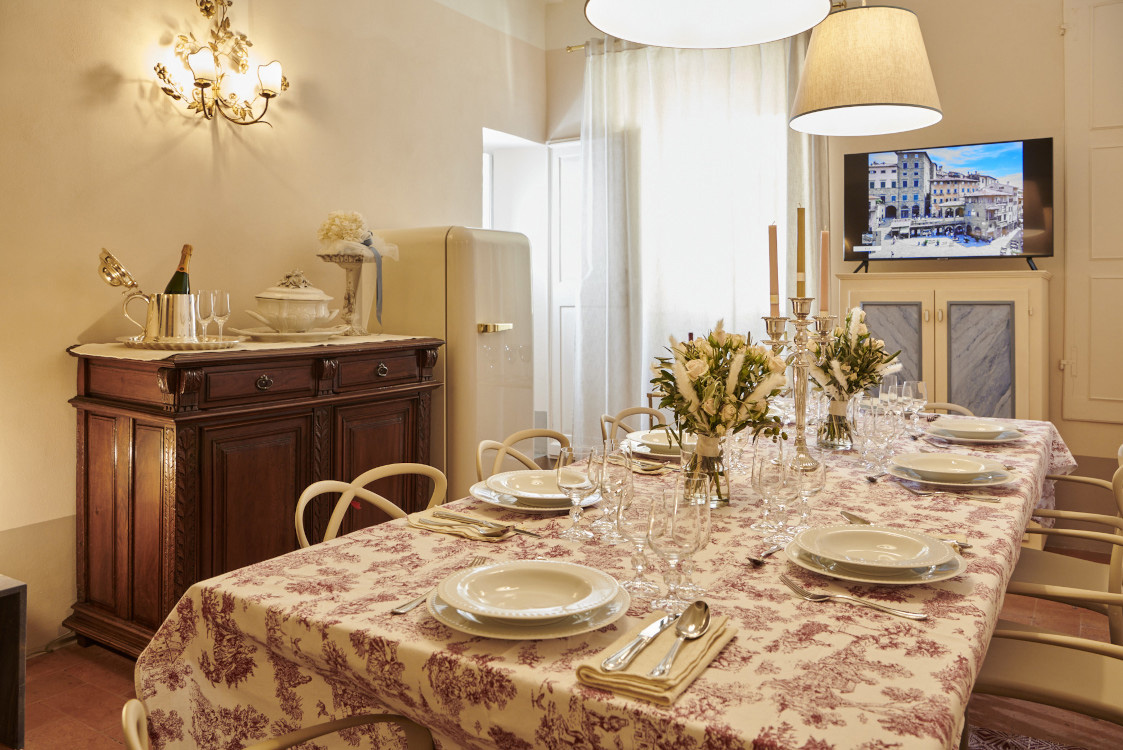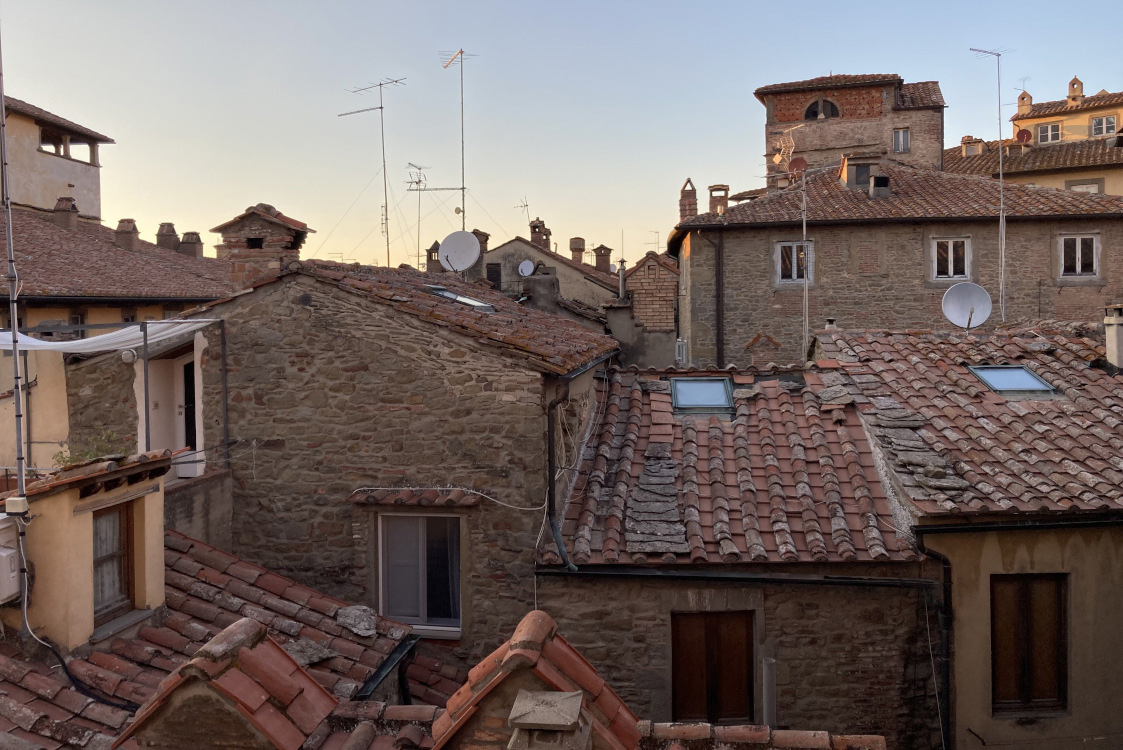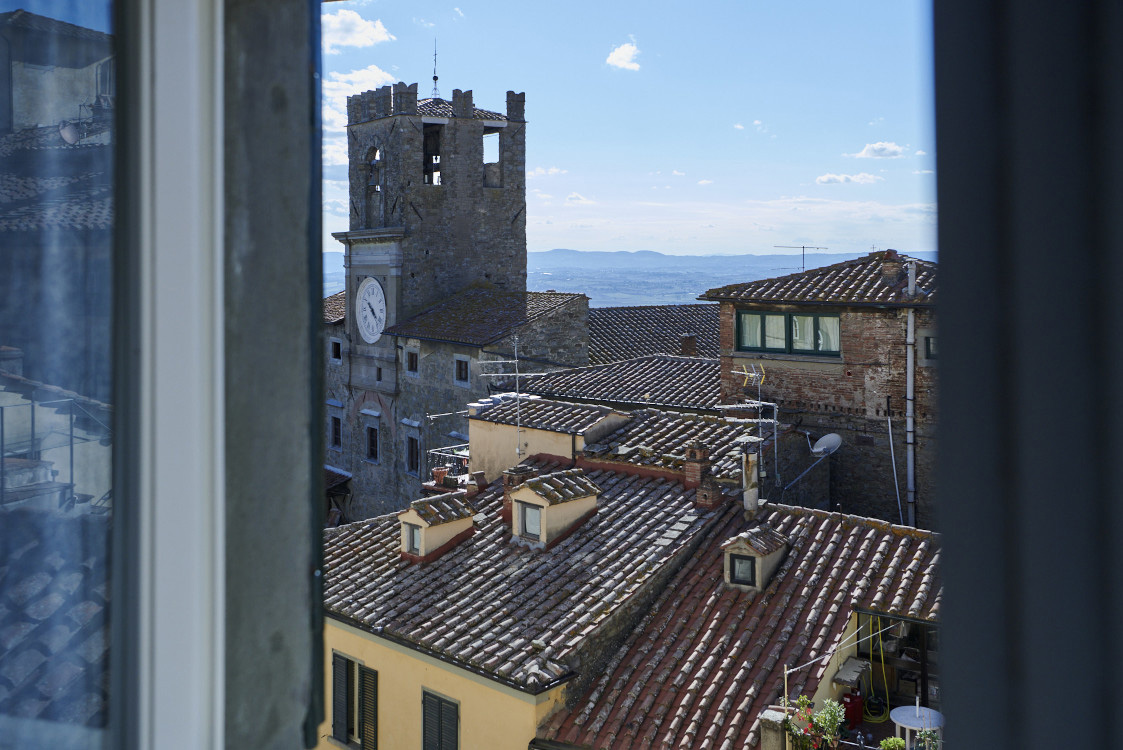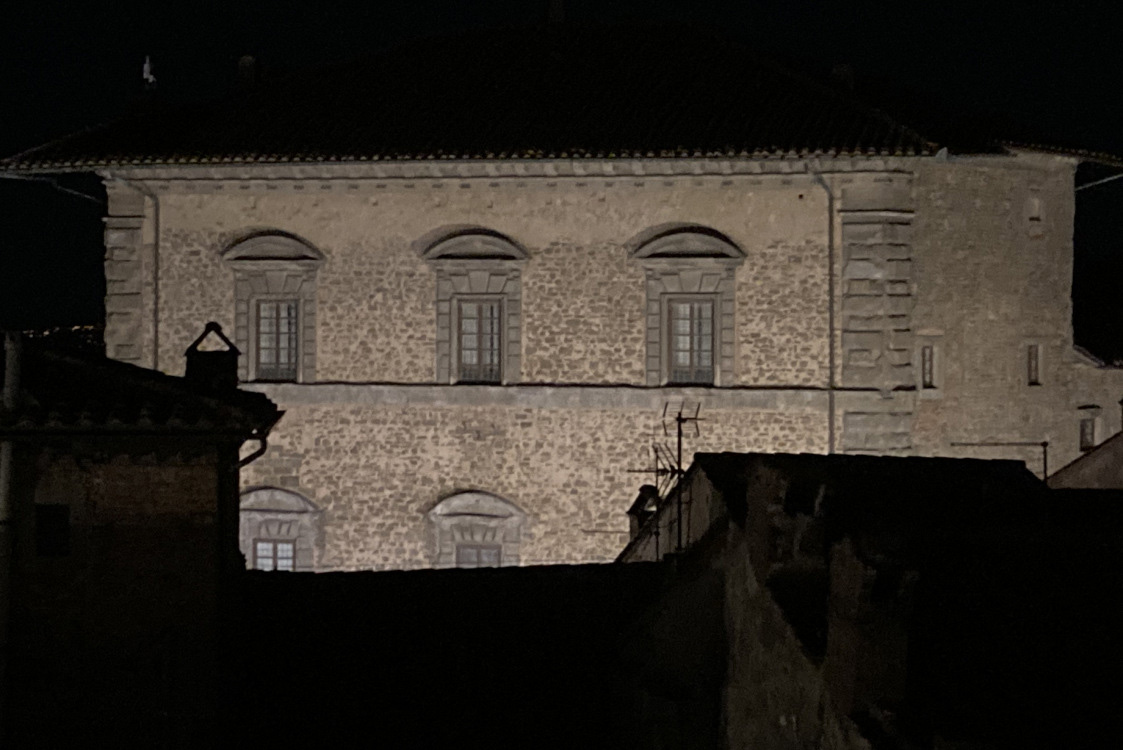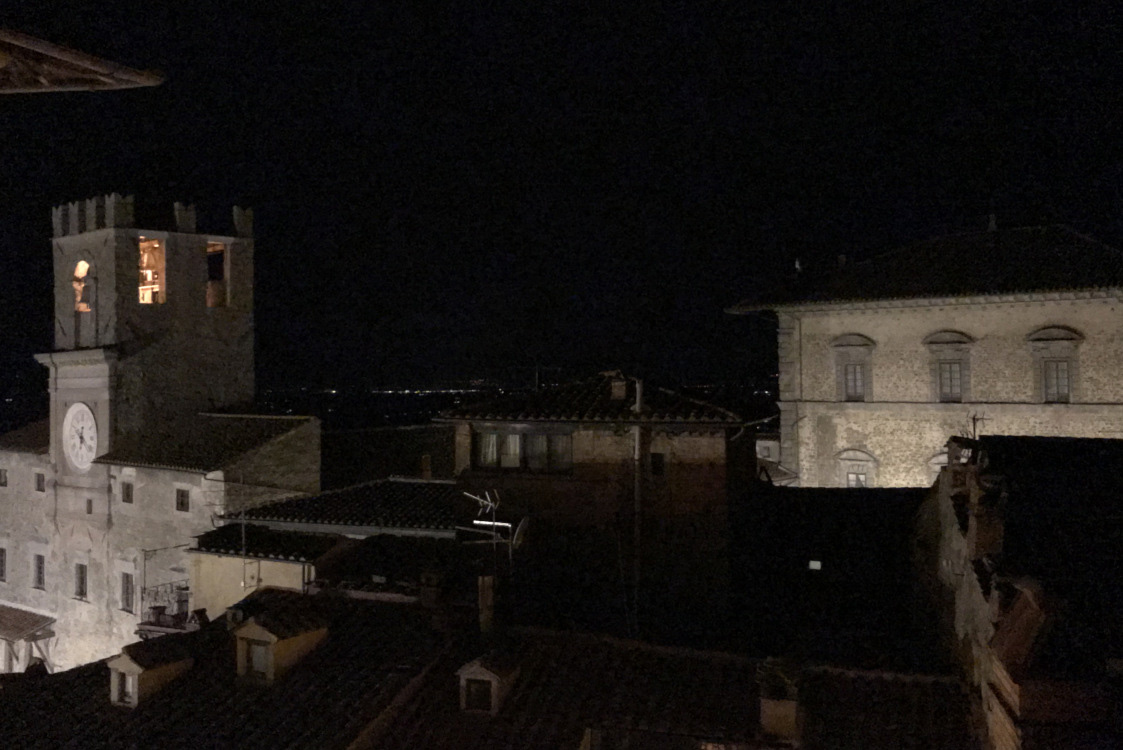 The historic residence Ada e Sabo
Bedrooms and frescoes
The Amphorae Room and the Bees Room have a magnificent view on Casali Palace, a town hall residence, and on the rooftops and towers of the village.
The Garden Room and the dining room overlook a beautiful inner courtyard.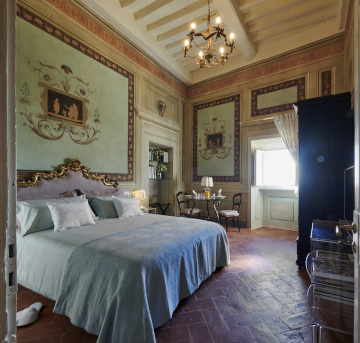 The 19th-century neoclassical room is decorated with scenes from classical myth. The floral pattern with grotesques embellishes the walls. Vases with red figures on a black background adorn the trompe-l'oeil architecture.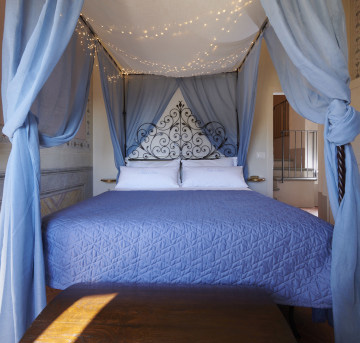 In this room, the decorative panels are embellished with a frame of stylized bees. The bees have been a symbol of industriousness, good fortune, rebirth and abundance from the earliest times. The fruit and flowers decoration above the door is of 18th-century style.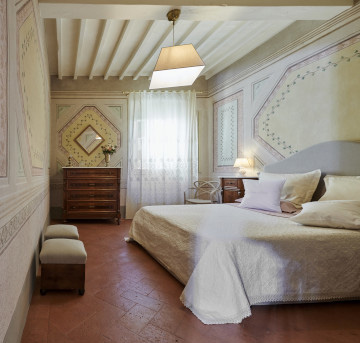 This room is also richly decorated with geometric and floral motifs which create a refined three-dimensional effect.

Historic residence in the center of Cortona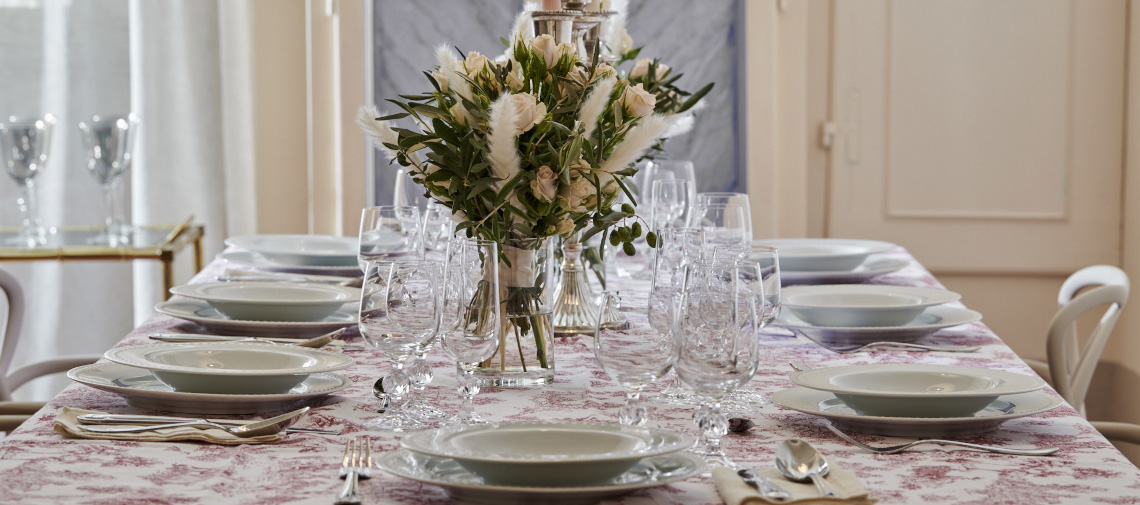 Living Cortona
The house is located in the heart of the city of Cortona and from its windows you can see all aspects of a small community which is a sort of "ideal city": the political, military, religious, economic, cultural and the artistic power. The fortified walls and towers, in particular the powerful tower of the Town Hall Palace...
FIND OUT MORE